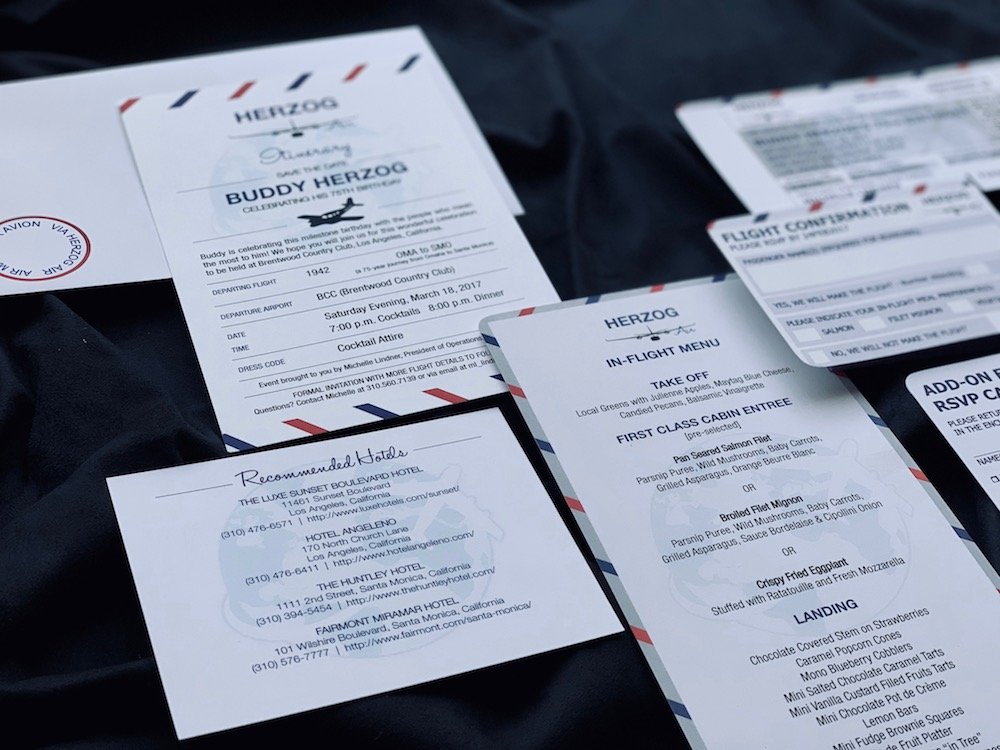 Not only does Invitation Maven design and create beautiful custom invitations and event decor, but we can help with many of the detail-oriented aspects of your invitations as well. You can help prevent "event overwhelm" by letting us do the work for you.
Completing Your Custom Invitation Suite
Once we're done designing your custom invitation suite, there are other things you can do to complete the suite. From designing custom postage to complete the look, to allowing Invitation Maven to address, stuff and mail your invitations for you, we take the stress out of this final stage of the process.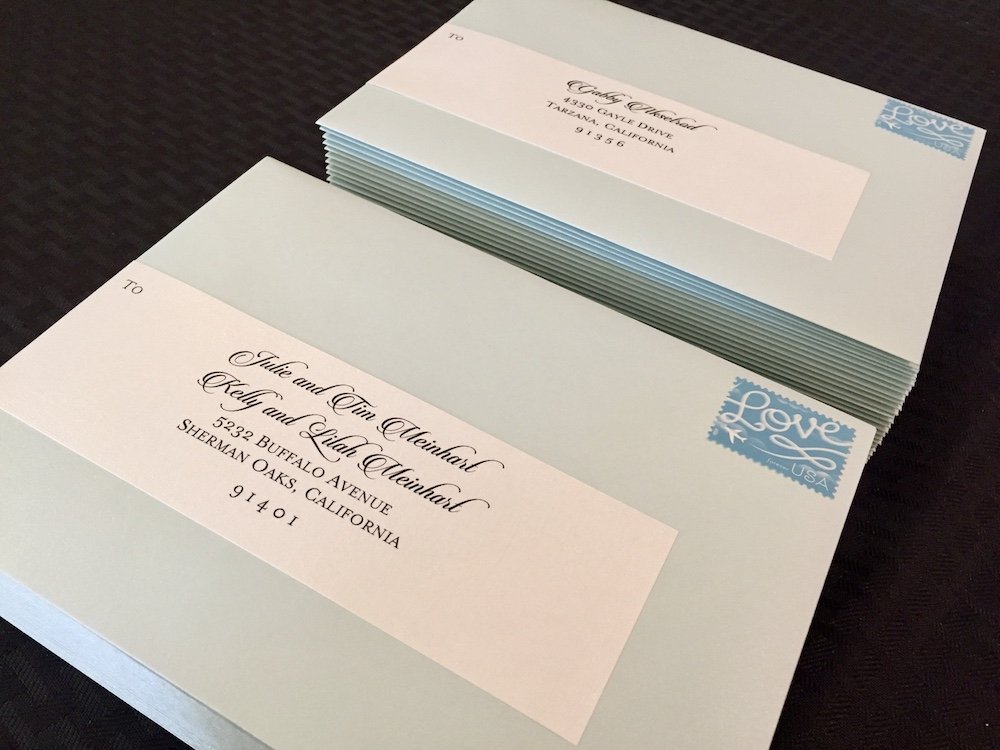 Take the stress out of hand-addressing or printing your own envelopes and let Invitation Maven print your guests' names and addresses on the envelopes for you. Even if we don't do the addressing for you, we are happy to provide you with an Excel template to help you organize your guest list. If you do want our help with addressing your envelopes, our Invitation Addressing Package includes:
Up to one-and-a-half hours to review data and prepare the file for printing; Invitation Maven will ensure consistency in data (e.g., that Street, Boulevard, Avenue, etc. as well as all state names are spelled out), and will fill in missing zip codes when possible, make sure titles and honorifics are input correctly, and ensure data will print on the envelopes properly.
RSVP Sanity Kit™, a personalized print out of your guest list with all of your guests' names alphabetized and assigned Guest Numbers to assist you in stuffing and mailing invitations and tracking responses and gifts received.
Printing guests' names and addresses on envelopes.
Let's Get The Party Started!
Let the Invitation Maven help you get your invitations into the hands of your guests. Contact me online or call me at 424-666-1796. Let's get started today.
Schedule Your Inspiration Session
It's never too early to start planning your event and to decide who you are going to work with. Let's schedule your inspiration call or meeting. We'll talk about your event and start imagining how wonderful it's going to be. Fill out the form on this page and let's get started.